March 28, 2012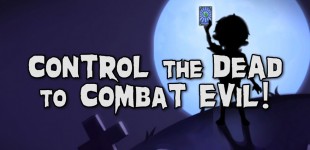 Zombie Jombie is now available. The Zombies are the good guys! What?! Check out the Zombie Jombie Gameplay Trailer. This one was fun to make.
October 25, 2011
My latest WARP trailer is now live. See how a curious little alien named Zero can echo and swap with people and objects as well as blow them up. Nice.
October 5, 2011
Just finished the launch trailer for Crysis. Now lets play it on my PS3 or your Xbox.
October 1, 2011
Check out the official trailer from Electronic Arts Partners for the Alice: Madness Returns Storybook.
August 30, 2011
Sustain your excitement, Gatling Gears is finally available for the PC, and here's the HD trailer for it …
June 22, 2011
New EAP Shadows of The Damned trailer here